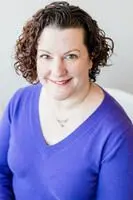 Everyone falls on difficult times, and often we have not been shown effective ways to deal with new strife when it enters our lives. I feel that by working together we can find ways to optimize the skills you already have and build new ones for situations that need a different approach. I hope to help identify the sources of difficulty with you, and deal with those so they don't continue to arise in different ways throughout life. I believe each person is very capable of identifying and tackling problem areas in a way that fits their life. Each client is the expert on their life, and I hope to use my education in therapy to build resiliency with you that can last throughout your life. I work with individuals ages 15+, and couples as well.
I have experience working with a variety of issues including but not limited to:
Anxiety and panic
Depression
Bipolar disorder
Trauma
Relationship issues
LGBTQIA concerns
Life transitions
Communication
Obsessive-compulsive disorder
I love working with diverse populations and understand how difficult it can be to find the right provider for you. Please feel free to contact me via email or my office number so we can make sure I'm the right fit for you. If I'm not the right fit, however, I will be sure to help you find a referral source that could fit your needs..
Insurances I take are: Anthem/Blue Cross Blue Shield, and United Health. Please check with your insurance provider to verify I am in network. Rates are $100 per hour session, I do take check, cash, and credit cards as well as health savings account.
Phone: 573-446-6290 Ex: 1012
Email: [email protected]