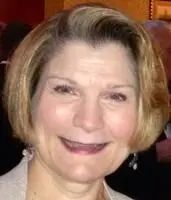 Laurel Harlan is a licensed clinical social worker specializing in individual and couple therapy, and maintains a private practice in Columbia, Missouri. She is the founder and Director of Human Dynamics, Inc.

With over 40 years experience as a therapist, and as a graduate of the University of Missouri School of Social Work, she works with clients who are experiencing a wide variety of difficulties. Among her areas of expertise are:
Depression
Anxiety
Survivors of childhood abuse/sexual abuse
Grief/loss
Family of origin issues
Divorce
Parenting
Relationship issues
Addictions
Spiritual Issues
"I tend to draw from a number of different psychological concepts to help each of my clients individually. My therapeutic style is a combination of Cognitive behavioral, Interpersonal, and Emotional Focused Therapy. I work to help the client identify and integrate his/her thoughts and feelings so the person can move toward a behavioral change. The ultimate goal is always to help the person live his/her life differently."
In addition to her private practice, Ms. Harlan has presented at a number of State and National conferences and workshops. She has been a guest lecturer at the University of Missouri's School of Social Work; the Department of Education & Counseling Psychology; and the School of Medicine. She has also served as Adjunct Faculty at the University of Missouri School of Social Work teaching graduate classes in Interaction Skills, Group Therapy, and Marital Therapy.
Appointments:

I am presently offering both in person or virtual sessions. Since the COVID-19 pandemic, I have added a confidential, HIPAA-compliant telehealth platform to use for all virtual sessions. When making an appointment, please discuss which option will work best for you.
Payment:

Private pay only. I no longer contract with any health insurance company. I am considered an out of network provider. If you want to file a claim with your insurance company, I can provide all the necessary information to aid in this process.
Education:
B.A. Simpson College, Indianola, IA
MSW University of Missouri School of Social Work

License, Certifications & Awards:

Licensed Clinical Social Worker (LCSW)
Academy of Certified Social Workers (ACSW)
Additional Training:
Family Reconstruction Training Institute, Tiburon, CA
EFT (Emotional Focused Therapy) for couples
Professional Activities and Memberships:
National Association of Social Workers
American Association of Marriage and Family Therapists
To make an appointment, call 573-446-6290 ext. 1002 or fill out the contact information below.